You're broke and payday is still a week away. You need to figure out how to make money fast.
Alas, you've arrived at the right place.
Whether it's the end of the month and you're short on cash for rent, or you're a college student looking to make a little extra spending money, often all we need are a few easy ways to bring in some cash (and preferably something you can start today).
If you need to know how to make $100 in a day (or maybe even $200 in one day) you may be able to find a few options on this list to help you pull it off.
On the other hand, if you're in debt and need $2,000 fast, this list probably isn't for you. Outside of selling thousands of dollars worth of belongings or taking out a payday loan, anything that promises four-figures in a short time frame is likely a scam.
Be safe and stick to the legitimate ideas you'll find here. Everything included has been vetted as a real way to make money; be it a short-term work-from-home gig or cashing in on a unique promo opportunity a company has to offer, we've done the due diligence on dozens of different money-making ideas so you don't have to.
40 Best Ways to Make Money Fast
The best way to start making money fast is to get some quick wins. Here are a few ideas to get you started.
1. Deliver groceries
Gig economy jobs have quickly changed the way Americans earn money. They're not always the highest-paying opportunities, but they do offer a more flexible means of earning than your traditional 9 to 5. As a Postmates courier, you can capitalize on this trend and make money delivering things like groceries, takeout food, or even alcohol depending on the state.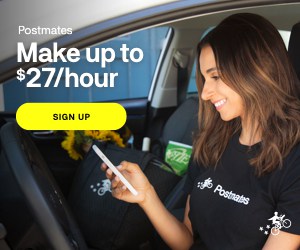 Worth noting is that Postmates doesn't even require that you deliver by vehicle — a bike will do. Better yet, there are no startup fees or time commitments with Postmates and all you'll have to do is pass a basic background check to get started. Once Postmates verifies your identity, they'll send you a delivery bag and a prepaid card (in the mail) that you'll use to purchase delivery items.
One perk worth noting: you take home 100% of what you earn for each delivery. Furthermore, when you deliver for Postmates you can see exactly what you'll earn before you begin a delivery.
How much does it pay? Experienced drivers make up to $27 per hour according to Postmates.
Related: Postmates Driver Review: Pros, Cons, and What to Expect
2. Take paid surveys
Companies want to understand consumers better, and one way they do that is by compensating survey-takers. Websites like Survey Junkie will pay you a decent chunk of change for the low-maintenance, borderline mindless task of completing surveys.
When you sign up for an account, Survey Junkie will ask you a few questions. They'll want to know about your interests and shopping habits so they can match you with surveys that are applicable to you. Answer as accurately as possible to ensure you're eligible for the surveys they send you.
Survey Junkie adds new surveys every day, which means you'll want to circle back frequently to see if there are newly available surveys. You won't get rich by taking surveys, but they are a legitimate way to earn a few bucks with very little effort. Earned points can be redeemed to cash via PayPal.
How much does it pay? Variable. Earn between $0.25-$3 per completed survey.
Related: 13 Best Places to Take Paid Online Surveys for Money
3. Switch up your default search engine
Another easy way to score some quick cash is to use Swagbucks as your default search engine (rather than Bing or Google).
In doing so, you'll earn points ("Swagbucks") just by surfing the web like you normally do. You can't game the system (as they have systems to prevent that), but you can expect to earn 10 to 20 Swagbucks for every 10 to 20 eligible searches you complete.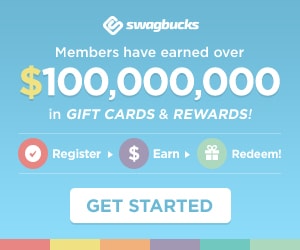 Other ways you can earn with Swagbucks:
Cash-back program for internet shopping
Taking paid online surveys
Watching videos
Redeem your Swagbucks for cash via PayPal. 100 SB = $1.00 (or more).
How much does it pay? Up to $50 per month for active use + earn a $10 sign-up bonus.
4. Get paid to read email and watch TV
As the name suggests, InboxDollars will pay you quick money for opening and skimming emails, and answering questions about the emails you read. There is also a $5 signup bonus.
Most question sets pay from $0.50 to $5.00 and take 3 minutes to 25 minutes to complete. Some pay $10, $20, or even more if you match the demographic profile they are looking for. Beyond the email earning component, InboxDollars also allows you to earn by watching daily TV clips on their site. InboxDollars works on a cash-only system, so you don't have to worry about converting points to cash or only being compensated in gift cards.
How much does it pay? Variable. Earn $4-$5 per month for watching daily TV content (and up to $50 per day when utilizing all earning activities) + a $5 sign-up bonus.
5. Let Nielsen learn about your internet usage
Nielsen has been around since 1923, has over 44,000 employees, and is the same company you hear about in conversations about TV ratings (Nielsen Ratings).
Beyond TV research, however, they have a super unique program called the Nielsen Computer & Mobile Panel, and it likes to pay you for one thing: data. The premise is simple: rather than have you take surveys (for which you might not be eligible), Nielsen skips the process and uses AI to automatically make inferences about user internet usage.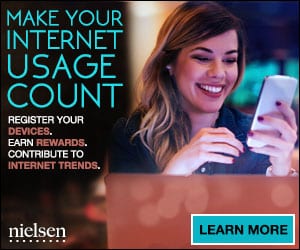 It's non-invasive, doesn't slow down your device, and runs anonymously in the background. It's a little bit slower to earn than many items on the list, but if you're not one to care if Nielsen collects data (just like every app on your phone does anyway), you can collect $50 per year just for registering your device and leaving the app installed.
How much does it pay? $50 per year. Entry into a $10,000 monthly drawing.
Related: 22 Best Money-Making Apps to Have on Your Phone 
6. Become a LifePoints community member
Similar to Survey Junkie, LifePoints rewards members for sharing their opinions on the products and services that they use on a daily basis. The feedback you give them helps the world's largest companies and brands make alterations to their products for existing and future customers. In return for your contribution, they award you with LifePoints that you can redeem for amazing rewards or free gift cards.
Bonus: By registering today, LifePoints will award you 10 bonus points immediately.
How much does it pay? Between $0.50-$1.00 per completed survey + 10 bonus points.
7. Start a blog
If you happen to be even a half-decent writer, you can do what you love and make money blogging. DollarSprout uses blogging as a way to share information about earning and saving more money. You too can be a source of information (or amusement) for just about anything that interests you.
Whether you'd like to start a lifestyle-oriented blog where you share your favorite home decor ideas or a beauty and fashion blog where you film makeup tutorials and write product reviews, you can turn your favorite hobby into an online business.
Some elite bloggers are even pulling in over $100,000 each month. For example:
Michelle @ Making Sense of Cents made over $159,000 in her last published report;
or Pat @ Smart Passive Income, who made over $167,000 in his most recent report;
and lastly, there's Rosemarie @ The Busy Budgeter, who also made over $100,000 in her most recent report
To get started for less than the price of a cup of a coffee each month, check out HostGator or follow along on our start a blog tutorial.
Pro Tip: Use code BTOP42 and see what happens.
How much does it pay? Variable. From $0-$100,000+ per month.
Related: 16 Hobbies That Can Actually Make You Money
8. Get paid to test products
Another market research company, Pinecone Research polls consumers about products on behalf of larger companies looking for answers. But, with Pinecone Research, there are two distinct twists:
1️⃣ Pinecone will occasionally send products to your home for you to use and test. This is brand-dependent, but often, in exchange for a quality-review, they'll let you keep the product rather than send it back. Free product + get paid to review it? Alright by us.
2️⃣ Even without occasional free products by mail, Pinecone offers a robust payout method for survey takers that is unmatched in the survey industry. Every completed survey earns you exactly $3. Cash-out in $3, $5, or $15 increments and expect a check or PayPal deposit in 3-5 days.
How much does it pay? Variable. $3 per completed review. Occasional free products by mail.
Related: 8 Ways You Can Get Paid to Test Products at Home
9. Flip (or sell) textbooks for a profit
Textbooks cost hundreds of dollars. It's not uncommon for engineering and healthcare-related books to come in just below $1,000. But with the high cost of textbooks comes opportunity. Flipping them for profit. By using a service like BookScouter, you can instantly compare book prices across 44 different vendors. You pick the one that offers the best price and voila. Book sold.
If you're a student trying to offload books at the end of each semester, this is a sure-fire way to get the most for your books (instead of going with whatever price the local bookstore gives you).
If you're a savvy entrepreneur, you can make cash offers to students you see in Facebook groups, Craigslist, or yard-sale groups, and then flip the books online for a profit. You may not make thousands, but running an ISBN through BookScouter's tool only takes seconds, and if you see an opportunity to flip a book for profit, take it.
How much does it pay? Variable (vendor dependent).
Related: 19 Best Places to Sell Textbooks for Money
Subscribe for more videos like this.
10. Rent out your extra space
If you have room to spare in your home, Airbnb could be the perfect way for you to score some extra dough. The premise is simple: see how much your space might be worth, list a single room (or the whole house) on the app, screen potential guests, get paid. Airbnb provides up to $1,000,000 worth of insurance to cover your belongings (and home) in the event something goes wrong.
To get started, create a listing by filling out a description, take and upload photos of your space, and set a price. Your listing helps guests get a sense of what your place is like. Then, set the dates the space will be available and draft your house rules. Once your listing is live, guests can book their stay at your home, and you start earning money.
How much does it pay? Variable. The average Airbnb host makes $924 per month. Superhosts can make $100,000+ per year.
Related: A Step by Step Guide to Profitable Airbnb Hosting
11. Rent out your car
Have a spare vehicle or hardly use the one you have? Rent it out with Getaround. Their app lets you list your vehicle for use and automatically connects you to people in your area who need to borrow one. Renters can view, book, and retrieve your car straight from the app, so you don't have to mess around with scheduling a meetup to exchange keys.
As a Getaround car owner, you get access to premium parking as well as a $50 monthly rental credit. And with $1 million insurance coverage, you can rest assured your property is in good hands. It only takes a few clicks to put your car to work with Getaround. Just sign up and name your car, set the location and availability, and enter a description. Rental earnings accrue on a monthly basis and are paid on the 15th of the following month.
How much does it pay? Variable. Per Getaround, users can make up to $800 per month (about $10,000 per year).
Related: 23 Side Hustle Apps to Make Money in Your Spare Time
12. Deliver fast food
Do you have any of the following? Car 🚗, Bike 🚲, Scooter 🛵, Feet 👣. If so, you can get paid to deliver food in your spare time with Uber Eats. Think of it as the ultimate pizza-delivery side gig except you have an even more diverse base of clientele. Instead of just pizza, you'll be delivering any and all food items on planet Earth.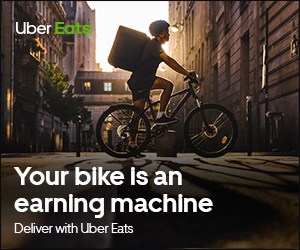 It takes just minutes to sign up, you have no boss, and your "hours" are whatever you want them to be. An hour here and there. Nights. Weekends. Whatever. And with Instant Pay, you get same-day cashouts (up to 5 times per day!). If you need cash immediately, this is about as easy as it comes.
Pro Tip: Once you get registered, you'll want to head to Google and learn everything there is to know about Boost and Surge Zones, Quest Goals, and Choose Your Quest — they're all ways to multiply your earnings on top of base fares and other offers.
How much does it pay? Get paid up to 5 times per day. Earn between $10-$15 per hour.
Related: 13 Ways to Make Money Delivering Food, Packages, and More
13. Become an Instacart shopper
One positive development out of the gig economy is the rise in affordable services available to those who have difficulty leaving home. Be it someone caring for a sick family member or senior who's unable to drive, there are those unable to complete even a simple task like grocery shopping.
As an Instacart Shopper, you work to help these people. When a customer places an order, you retrieve the items from the desired store and deliver them to that person's home.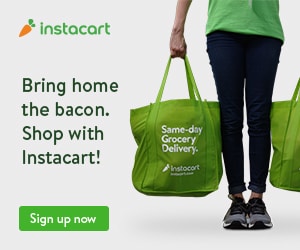 It works similarly to Uber Eats in that whenever you need to figure out how to make money, you simply sign into the app and mark yourself as available for shopping. The best part? You get to put a smile on someone's face — and you get paid to do it.
Though exact wages will vary, Instacart Shoppers can earn as much as $20 per hour. If you committed to a typical 40-hour workweek, your compensation would come in at just under $40,000 per year (without taking into consideration expenses like gas and wear and tear on your vehicle).
How much does it pay? Shoppers in some regions earn up to $20 per hour.
Related: How to Become an Instacart Shopper (Make an Extra $1,000 Per Month)
14. Refer new users to Vindale Research
Vindale Research is exactly what it sounds like: a company that helps companies learn about consumers. And while you can earn up to $50 per survey you take, they have a more generous earnings opportunity. Refer them a new survey taker and they'll award you $5. Take a survey if and when it's available to you, but focus more on referring users.
It's a guaranteed income stream that isn't dependent on eligibility, and if you get good at recruiting, you can make some serious coin. To start, register, login and grab your referral link, and then get creative about how and where you'll find new users.
How much does it pay? Variable. $5 per referred user + a $1 sign-up bonus.
15. Become a freelance proofreader
Are you good at catching typos, poor grammar, or other mistakes in written text? If so, you may want to consider becoming a freelance proofreader. In 2014, Caitlin Pyle made over $43,000 working as a freelance proofreader — in her spare time. After she had a ton of success doing that, she started Proofread Anywhere to teach others how to do the same.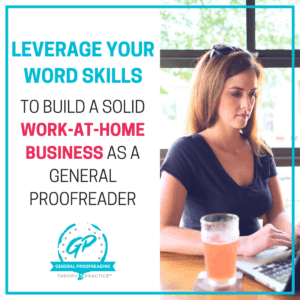 At Proofread Anywhere, Caitlin shows how you too can capitalize on businesses looking to outsource content proofreading (as opposed to hiring expensive full-time employees). Sign up for one of her free workshops to learn more about proofreading, or check out our guide on how to become a proofreader.
How much does it pay? Freelance proofreaders earn $56,762 per year on average according to ZipRecruiter ($4,730 per month). 
16. Let Trim slash your bills by 30%
While not a "side hustle" per se, Trim does the hustling for you and acts on your behalf as a full-service bill crusher. When you sign up for Trim, they immediately begin analyzing your spending and look for ways to reduce it. They'll call your internet service provider and negotiate you a better deal on the same service. Same for your cable package (or any other recurring service you have). They'll also look for hidden or otherwise forgotten about subscriptions and cancel those if needed. Think of them as your bill guard dog. No one gets by without their permission.
Better yet, the service is free. Trim makes money by keeping one-third of the savings they get for you. Meaning they only get paid if you save. A pretty fair trade-off, and one where you get money back that you were otherwise content in spending.
How much does it pay? Variable. Trim states they can slash certain bills up to 30%. Reduced rates will show up at the next billing cycle.
Related: How Trim Can Negotiate Your Bills for Free
17. Start investing in real estate
Traditionally, real estate investing was reserved for wealthy individuals that had hundreds of thousands of dollars in liquid assets. (Either that or hundreds of thousands of dollars in mortgage debt). Today, Fundrise has changed all that.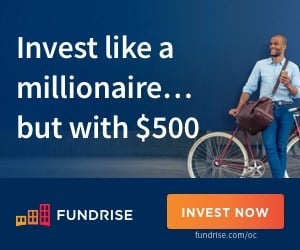 As their site says, "Regardless of your net worth, you can now benefit from real estate's unique potential for generating consistent cash flow and long-term appreciation. This is a level of real estate investing that was previously reserved for only the wealthiest investors and institutions."
Most simply, you can invest your money, according to your goals, in a portfolio filled with dozens of real estate projects — each one carefully handpicked and proactively developed to grow your net worth. Start with as little as $500 and take advantage of their expected 8.7 – 12.4% annual returns.
How much does it pay? 8.7-12.4% annual returns since inception, according to Fundrise. 
Related: How to Start Investing in Real Estate 
18. Collect $10 cashback
If you're going to buy something outside your house every day of your life, why not get money for doing it? Technically you're not making money, but you're getting cash-back instantly on purchases you would have made anyways.
The cool thing is, this is on top of any discounts/coupon codes you already have. Use Rakuten in tandem with your choice of cash-back credit card and you'll be paying 10%-45% less on all the items you buy throughout the year.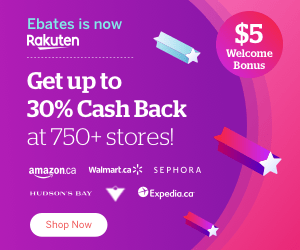 They'll even give you $25 for each friend that you refer that ends up using the app. This adds up to thousands and thousands of dollars for just about everyone over the course of 12 months — even if you're not a big spender.
How much does it pay? Variable. $25 per referred user + earn a $10 sign-up bonus. Hundreds (or more) per year in cash-back savings. 
Related: Rakuten Review: An In-Depth Look at One of Our Favorite Cashback Apps
19. Become a freelance writer
Like the idea of getting paid to write? There are hundreds of thousands of immediate-hire job openings available nationwide for writers who specialize in certain topics. Take advantage of niche-specific bloggers, small business owners, and big brands that are willing to shell out serious cash for high-quality freelance writers. They do this because it's often cheaper to hire high-rate per project writers than it is to employ a staff member full time with benefits.
One such writer, Holly Johnson from ClubThrifty, makes over $200,000 per year from her freelance work. She too has a course that teaches others how to do the same. Expect to spend some money upfront in learning how to hone your writing skills and pitch clients. But in as little as a few days, you'll be able to quickly generate positive cash flow as you build your resume of clients.
How much does it pay? Freelance proofreaders earn $63,809 per year on average according to ZipRecruiter ($5,317 per month).
Related: How to Become a Freelance Writer (Step by Step Guide)
20. Buy dividend-paying stocks
Outside of starting your own business, investing in the stock market has been one of the most consistent ways to create wealth over the past 100 years. In fact, since its inception in 1957, the S&P 500 has consistently returned 8% per year on average. A far higher return than savings accounts, CDs, money markets, or any number of other vehicles for saving and investing your money.
If you have "extra" money sitting around or want to get serious about building wealth for later in life, consider investing it in the stock market with Ally Bank (whose investing branch is included on our list of best investment apps). If you don't have immediate debts and aren't currently living paycheck to paycheck, investing can be a powerful tool for generating passive returns.
To get started, we recommend a discount broker like Ally Invest because they have some of the lowest fees in the industry, are easy to use, and generally offer a generous sign-up bonus. Their two most popular options are:
Managed Accounts (Recommended):
No advisory fees.
Completely automated investing.
$100 account minimum.
Interest-earning cash buffer.
Self-Directed Accounts:
Commission-free trading*.
$0 account minimum to get started.
Up to $3,500 cash bonus.
Transfer fee reimbursement.
*Commission-free trading for U.S. listed stocks, options, and ETFs.
How much does it pay? Variable. Dependent on deposit size, stock market performance, and asset allocation. Earn up to a $3,500 cash bonus with a qualifying deposit. 
Related: How to Start Investing (A Step by Step Guide) 
21. Get paid to play video games
MyPoints is a rewards site that pays users to perform micro-tasks on a daily basis. For example, users can earn 500 points per day by watching videos, earn 5 points by visiting certain partners (in an internet scavenger hunt of sorts), or 10 points per dollar for playing games. As with many rewards sites, consistent daily use is important, so you'll want to bookmark MyPoints or make it your homepage (so you don't forget to check-in).
Refer users to the program and earn 25 points when they join, 750 points if they spend $20 or more through the app, and most importantly, 10% bonus points on all the points they earn, forever. 1,750 points are equivalent to $10, and you can withdraw your earnings via gift cards, travel miles, or PayPal cash.
How much does it pay? Variable. $10 Amazon gift card sign-up bonus. Unlimited earnings potential (but points accrue slowly).
22. Earn $25 when you tell 5 friends about Ibotta
Cash-back apps have become all the rage as consumers look for ways to save on common purchases. And where all of these money-making apps want new users, they're willing to offer sometimes crazy one-time cash bonuses to get them. The Ibotta app is another opportunity to get such a bonus.
They're currently giving people $10 when they sign up. And unlike some of the other cash back apps mentioned in this article, Ibotta specializes in getting you cash back at grocery stores.
How much does it pay? Make $25 fast for referring 5 friends + nearly $300 more in additional yearly earnings.
Related: 14 Simple Ways to Save Money on Your Grocery Bill
23. Get $10 to start investing
Acorns is a simple investing app that helps you grow your savings by putting your money into investments designed to grow in value over time. If you are new to investing and want to get your feet wet, this is a great app to start with.
Acorns works by "rounding up" the spare change from your everyday purchases and investing the difference in the stock market. For example, if you buy a coffee for $3.64, Acorns will move 36 cents into your investment account (so you spend $4 total). Over time, these small contributions can add up.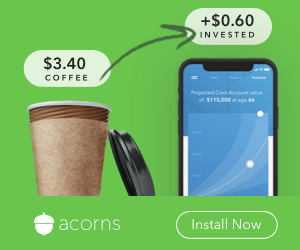 After completing your account registration, Acorns will deposit a free $10 into your account to help you get started.
How much does it pay? Variable. Dependent on deposit size, stock market performance, and asset allocation. Get a free $10 at registration.
24. Try peer-to-peer lending
Have you heard of peer-to-peer lending? It's a financial system that matches borrowers with investors that are willing to fund their loans. As an investor, you act as the bank and fund projects that have promising potential returns. Using a service like Lending Club takes the guesswork out of determining who is a potentially good fit for your money. They screen potential investments, determine your risk, and assign a percent expected return on your investment.
How to get started:
Open an account and transfer as little as a $0.01 minimum initial deposit.
Quickly and easily build a portfolio by investing in a range of Loans in increments as little as $25.
Receive monthly payments of principal and interest as borrowers repay their loans.
Reinvest payments or withdraw.
In the simplest terms, you'll be investing in consumer credit. For example, Lending Club will charge a borrower 10% APR on a loan, and they'll pass on 4-7% of the annual returns back to you for taking on the risk.
How much does it pay? Variable. Users can expect between 5.06% to 8.74% APR according to Lending Club. 
Related: 18 Passive Income Ideas to Build Wealth 24/7
25. Automate your savings
You won't make a ton of money fast, but that doesn't make Digit any less of an awesome app. Digit's purpose is simple: the app analyzes your spending and automatically saves the perfect amount every day, so you don't have to think about it. From the site, "Share what you're saving for and Digit does the rest. It can budget for your next vacation, pay off credit cards, or put money away for a rainy day."
FDIC insured with over $1 billion in assets securely saved, there's no account minimum, overdraft prevention, and a 1% cash bonus on your account balances. If you're terrible about saving, take 10 minutes out of your day and set up your account and get a free $5. Think of the 1% quarterly cash bonus as your future self thanking you for being more responsible about your finances.
How much does it pay? $5 for joining + savings bonus every 3 months on the existing balance.
Related: 74 Clever Ways to Save Money at Home Every Month
26. Link a card to Dosh and get a free $5 instantly
The Dosh cash-back app has been creating a ton of buzz on social media lately, and for good reason. They're offering free money to attract new users.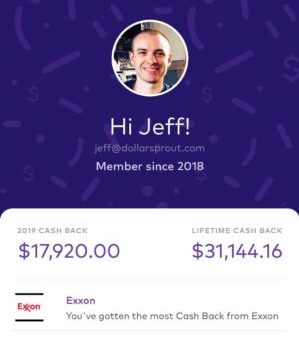 Here's how it works:
Download the Dosh app and connect your credit and debit cards (they use bank-level encryption technology to keep your info safe).
Earn cash-back on all your purchases without scanning receipts or using coupons.
Deposit your earnings into your bank account.
Furthermore, the perks of Dosh are simple: All rewards are pure cash, you get $5 when you link your first card, and you'll earn a quick $10 for each friend you refer to the app. Get a few family and friends to sign up and the money adds up fast.
How much does it pay? Variable. $5 sign-up bonus when you link a card. Hundreds (or more) per year in cash-back savings. 
27. Become a Facebook ads specialist
Facebook ads are nothing new. They're also not going away any time soon. Think for a moment about the last time you saw a Facebook ad for a local small business. (And not the giant brands around you like Kroger, Walmart, etc.) Can't remember? That doesn't surprise us. It's because while local small business would like to advertise, odds are they don't have someone in-house that's wise enough to effectively run campaigns for them without losing money.
That's where you — the Facebook ads specialist — can come in. If you learn how to effectively run campaigns and generate leads for local small businesses, you can earn anywhere from $1,000 – $2,000 per month per client. You don't need to have a degree or prior experience in the field to get started, and as your portfolio of clients expands, you can start to up your rates and charge more.
To get started, you'll need to learn the ins and outs of Facebook ads. Several such courses can teach you this, but they'll require an upfront investment, usually around $100-$300.
How much does it pay? Variable. $1,000 per client per month on average. 
28. Do virtual assistant work
Perhaps our favorite of all the fast ways to bring in extra income, virtual assistant work is the most realistic way to earn good money without a degree or crazy amounts of experience. That's because virtual assistants help small businesses complete everyday tasks that they merely need additional manpower for.
Things like:
Customer support
Administrative support
Social media management
Website management
Email copywriting and marketing
In fact, Gina Horkey, a renowned virtual assistant coach, says there are over 150 different services you can offer as a virtual assistant.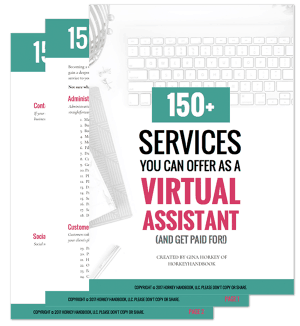 She even has a course that will train you on these exact services, and help you land clients in the next 30 days or less. If you're a new mom looking for a stay at home job, this is the perfect option for you.
How much does it pay? Variable. VAs typically earn between $19 and $25 per hour (or more).
Related: How to Earn $19-$25 per Hour as a Virtual Assistant
29. Install a rewards app
Drop is a free app that rewards you for your everyday spending. Once you download the app and create an account, you'll need to link a debit or credit card to start earning. Whenever you shop with one of Drop's hundreds of partner brands, you'll earn points. In addition to the points you earn for shopping, you can earn more rewards for completing simple tasks.
Every friend you refer is worth 1,000 points. You can also earn additional points for integrating other apps or completing a Linked or Mobile offer. Every 1,000 points is worth $1. Once you've earned 5,000 points, you can redeem them for gift cards to your favorite places such as Amazon, Starbucks, Target, and more.
Bonus: Drop is currently running a 5x promotion — every friend you refer is worth 5,000 points.
How much does it pay? Variable. $1 for every 1,000 points you accumulate. 5,000 point minimum redemption.
Related: 17 Ways You Can Get Paid to Shop for Others
31. Switch banks
Traditional brick and mortar banks are offering historic low rates on savings accounts. So low that you're losing money to inflation by keeping funds in them. For example, the national average savings account APY is hovering around 0.09%. The current inflation rate is above 1.2%. If your savings account doesn't offer more than 1.2% per year, you're losing money.
Defeat that statistic by moving your money to an online savings account that offers something higher than the current inflation rate. Now, an increased interest won't help you earn quickly, but a $150-$200 cash bonus will. Certain banks are offering new customers exactly that just to make the switch. Discover and Chase banks are but two of the many banks offering such bonuses.
Our advice? Read the terms and conditions, find out how long you need to leave your deposit in the account before unlocking the bonus, and then immediately move your money to another bonus eligible account with another bank. It's like travel hacking except for banks. This is super easy to do and only takes 10 minutes of your time.
How much does it pay? $150-$200 cash bonus released after a predetermined time period. Variable thereafter. Dependent on deposit size and account interest rate. 
27. Walk dogs in your neighborhood
Rover is a dog walking and pet sitting website that is always looking for qualified dog walkers in cities all over the United States. So when you take your pup on a walk, you can also take a second (or third) dog with you and get paid to walk. You'll need to be 18 years of age to get started, so it's not a great job for teens or kids. For adults, 30-minute walks generally fall in the $10-$30 range. With a neighborhood route, your earnings can add up quickly. 
How much does it pay? Set your hourly rate. This Rover app user charges $50 per hour and made over $100,000 in 2016. 
Related: How to Start a Dog Sitting Business with Rover
32. Complete micro-tasks
What are micro tasks, you ask?
Mostly simply, "micro-jobs are small, easy tasks that can be completed in a short amount of time, and generally earn you between $3 and $100. They're often online jobs that you can do from home, but there are local opportunities, too. They don't require an interview, meetings, or set hours, which makes them the perfect vehicle for making extra money on the side."
To find micro-jobs in your area, check out this list of the best places to find micro-jobs.
How much does it pay? $5-$130 per task completed. Up to $300 in one day.
33. Explore cryptocurrency
You've probably heard all the mania surrounding Bitcoin and other cryptocurrencies. If you are looking to get in on the action, you can do it with the Coinbase app. If you sign up for Coinbase and invest $100, Coinbase will deposit $10 into your account — an instant 10% return.
Warning: Trading cryptocurrencies is very risky, and you should never invest more than you can afford to lose. That being said, you can make a lot of money fast if you buy low and sell high.
How much does it pay? Highly variable.
34. Find unclaimed money
Unclaimed.org is an awesome site for finding money that's due to you that you may have forgotten about. Examples: A utility deposit on an account you had forever ago, money left in a bank account you had as a kid, or a check from a former employer.
Related: 24 Real Ways to Make Money from Home
35. Make $100 fast with Listverse
Do you love to write? Listverse, a popular site featuring tons of list articles, will pay you $100 to write a "listicle" of your own. "You don't need to be an expert — you just need to have English equal to that of a native speaker, a sense of humor, and a love for things unusual or interesting."
36. Earn a $1,000 bonus as a new Lyft Driver
If you've got some free time and don't live in the middle of nowhere, becoming a Lyft driver can be a very lucrative side hustle. And right now, they've got a promotion going on where any new driver can earn up to a $1,000 bonus after completing their 125th ride. If you start now and hustle hard on the weekends, you can probably unlock that bonus within a few weeks of driving (the bonus is cleared on top of your normal earnings).
Note: Bonus amounts are always subject to change, so be sure to check Lyft's site for the most up to date figures.
37. Drive with Uber
If Uber Eats or Lyft weren't a great fit, Uber is yet another option. By driving with Uber, you have the flexibility to drive whenever you want, which means you can start making money as soon as you are approved to drive, and it's all on your schedule. They're currently offering a $1,050 bonus to new drivers in our area (Virginia Beach, VA) but that amount will vary based on your regional market. See their website for more details.
Pro Tip: Sign up for Uber, Uber Eats, and Lyft so you can compare fares and keep yourself busy.
38. Get a promotion
If you're willing to go above and beyond and prove your value to your boss, you can move up the corporate ladder. Check out this article from The Balance on how to get promoted at work.
39. Ask for a pay raise
Getting a raise is harder than getting a promotion. Think about it from your boss's perspective, would you rather a) pay more money for the same service, or b) pay more money for additional responsibilities? Regardless, sometimes a raise is in order, especially if you have worked for several years without one.
40. Work overtime
It's not glamorous, but at a lot of jobs, the opportunity is there to rack up overtime hours. At time and a half, overtime pay will beat out nearly all side hustle ideas, merely for performing a skill you already know how to do.
Earning More Money Means Having More Freedom
No matter what your circumstances may be right now, remember one thing: earning more money means having more freedom.
Freedom to eat what you want to eat, live where you want to live, vacation when and where you want, and more. Making extra money starts with a simple decision: do you want more freedom in your life?
If the answer is yes, it's time to go for it. You may have to try more than one idea on the list before you find one that sticks, but once your income starts to rise, you will gain control of your life and find even more opportunity than you could ever imagine.
Related: 24 High-Paying Work From Home Jobs
Note: Results can vary in terms of earnings. The totals listed in this article are from select experiences but can't represent every experience.