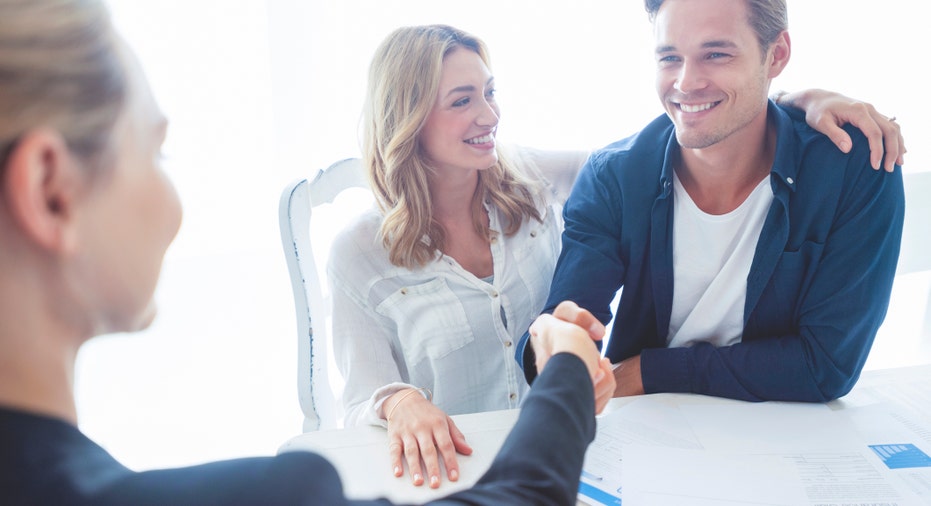 Personal loans are no longer just for consolidating debt; consumers utilize personal loans to fund a variety of purchases: from weddings to financing education and funding new business ventures.
Personal loans offer many advantages, including lower interest than many credit cards. According to recent Experian data, personal loans are growing faster than any other type of installment loan, which is why it's important for consumers considering this financial product to know the details of what a personal loan is and how to get one.
How can I get a personal loan?
There are two types of personal loans: secured and unsecured. Secured means you put up some type of collateral to take on the loan. With a financial asset (think a car, savings account, or home) held as surety, lenders offer lower interest rates on secured loans and will consider consumers with lower credit. Unsecured loans mean you did not have to put up any collateral in order to take on the debt. Since this is riskier for lenders, unsecured loans come with stricter credit guidelines and higher annual percentage rates.
WHAT QUALIFIES YOU FOR STUDENT LOAN FORGIVENESS?
It is possible to get an unsecured personal loan with fair credit (a score between 630-689), but typically the better your credit score, the easier it is to qualify for the loan. Those with excellent credit (a 720 or higher) will receive the best interest rates. Since credit scores significantly impact the type of loan terms you'll receive the best first step in finding a personal loan is to check your credit.
If your score falls below 630, it's best to work on improving your credit score first before taking on any more debt.  Consumers can check their credit score for free once per year via AnnualCreditReport.com or through free online tools such as Credit Karma.
Where can I get a personal loan?
With your credit score in hand, do a bit of rate shopping for personal loans from different lenders. Rate shopping is incredibly important because not all lenders offer the same interest rate or terms. Even a slightly lower interest rate helps to save on interest over the life of the loan.
There are dozens of online lenders in the unsecured personal loan space, but don't neglect to check with brick-and-mortar banks and credit unions for personal loan rates as well. Many traditional banks do not offer the option for a personal loan without collateral, but there are a few that do. As a bonus, existing customers may qualify for the most competitive rates at their primary financial institution or where they already have a banking relationship.
STUDENT LOAN REFINANCING RATES GOING DOWN – HERE'S WHY
You won't know what interest rate you'll be offered, or how much you can expect to pay back each month until you go through the pre-qualification process with the lender of your choice. Getting prequalified does place a "soft pull" of your credit, but rate shopping won't impact your overall score so long as all inquiries fall within a 45-day window.
It's important even during the pre-qualification process to read the lender's website and loan terms thoroughly. Some lenders restrict what you can use personal loan funds for, and many lenders may require a co-signer if your score is on the lower end.
Important facts to know about personal loans
Moving from pre-qualification to loan funding is relatively simple, with lenders typically asking for identification and proof of income.
Before signing final documentation for the loan, check the payment terms and lookout for the following items:
Early payment penalties

Variable annual percentage rates (APRs)

Fees associated with taking out the loan (origination fees, for example)
Ideally, lenders won't penalize you for paying off the loan early although most charge an origination fee for the loan. For those using personal loans for debt consolidation, a fixed interest rate loan is best.
One of the biggest advantages to personal loans is that you'll know at loan signing how much you'll pay back each month in installments, making it easy to budget and prepare for repaying the loan. Another plus is how quickly personal loans are funded – often within one week after loan approval. This makes them ideal for those using the funds to pay for large personal expenses or unexpected emergencies.
UNEXPECTED CREDIT REPORT ITEMS SHOWING UP? THIS COULD BE WHY
Before taking on any type of debt, be sure to run the numbers against any other debt payments you currently have. Can you afford a monthly personal loan payment along with other debts like student loans, a monthly mortgage payment, and your monthly car loan?
While personal loans offer many advantages, the monthly installment payments will be higher than most monthly credit card minimums. For this reason, personal loans must be taken seriously and paid promptly in order to avoid damaging your credit.