It goes without saying that the Coronavirus pandemic has left 50 million people unemployed and in dire financial straits.
Stats show that 68% of people are using the federal to pay for essentials, and 54% don't know what to do if the $600/week scheme ends!
Right now, people who are depending on stimulus checks are worried as the funds will soon end. The Trump administration is yet to renew the extra weekly boost through the CARES Act.
Personal Loans in the Time of COVID-19
Naturally, the number of people applying for personal loans has also gone up. With funds dwindling by the day and bills and outstanding debt steadily rising, Americans are looking for ways to fulfill their financial obligations, even if it means taking a loan.
Sadly, with the sheer number of people applying for personal loans, some lending agencies have decided to prioritize those with good credit scores, seeing them as low-risk borrowers. Having said that, if you have a poor credit score, to begin with, you may encounter difficulties in securing these much-needed extra funds.
There is a way around this – to have someone with a 700+ credit score co-sign a loan with you. Aside from individuals with bad credit ratings, those without any credit history or low income can seek a co-signer to significantly improve their chances of securing a personal loan.
Most people who take out personal loans with co-signers can also enjoy low-interest fees because of the good credit standing or high-income of the latter.
People with less than stellar credit scores normally approach family members and close friends to vouch for their credibility and capacity to pay back personal loans. For example, a large percentage of student loans in the country are co-signed by the borrower's parents. You can think of co-signers as another chance at building your creditworthiness while using the funds to solve problems.
The Responsibilities of a Loan Co-Signer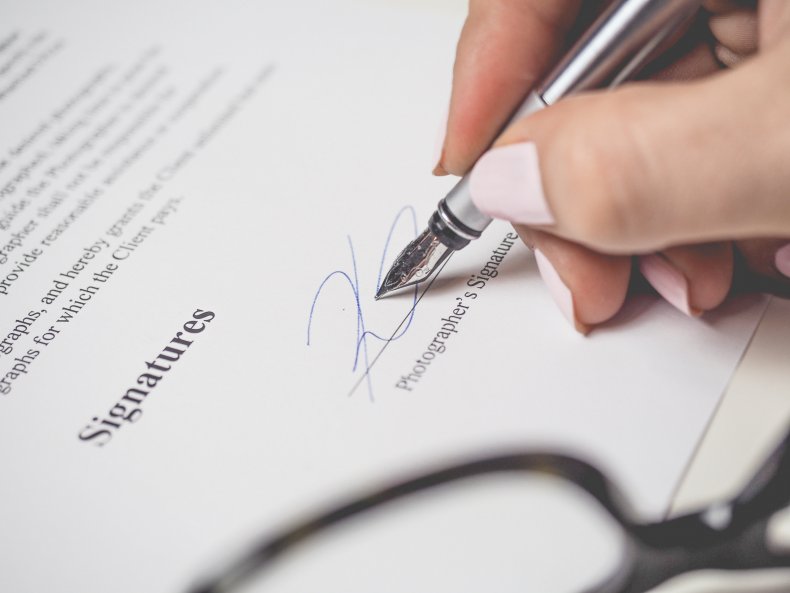 If you are asked to be a co-signer, or in the process of looking for one, there are certain obligations you should be aware of. During these financially challenging times, it is important to be a conscientious borrower, as well as a responsible loan co-signer.
Equal Liability: For starters, if you are the co-signer, understand that you are equally responsible for making timely payments and shouldering missed deadlines as the principal borrower. If you are the co-borrower and for some reason, fail to make payments, the co-signer will be legally required to deal with these backlogs.
Thoroughly Review all Documentation: As you may very well know, loan documents are considered as binding, legally enforceable contracts. Affixing your signature means that you agree with all the terms and conditions for the personal loan set by the lending agency.
Since no personal loans are exactly the same, it is crucial that while shopping for one, you and your co-signer look through the fine print, and assess if you will be comfortable with the terms.
Make sure that specific loan details, such as the total loanable amount, repayment schedule, modes of payment, and all related interest and penalties are listed down to prevent any miscommunication or worse, forced payments, in the future.
Co-signers should check their credit reports frequently to spot any discrepancies stemming from missed loan payments.
Talk it out: Regardless of how close you are to the principal borrower and vice versa, it is important to set clear responsibilities and expectations regarding the repayment of the personal loan, since both of you share the obligation to repay it.
When you have a co-signer help you secure a personal loan, try to formulate a payment calendar that will remind you of important dates, and prevent any miscommunication. As the principal borrower, you can send notifications of monthly payments to your co-signer while your credit score improves and the relationship deepens.
When someone helps you get a loan, it is good practice to release your co-signer from the loan contract once your financial standing improves. This way, you can take full responsibility for the loan while preserving your good relationship with your loan partner.
Secure Your Personal Loan Online
Applying and getting approved for a personal loan online can be very quick with fintech companies striving to help everyone who can repay responsibly.
While there are several lenders who are not approving co-signers on personal loans, there is a top-rated online lender called Upgrade that does, provided that loan applicants meet their qualifications.
Upgrade, recognized as one of the best personal loan providers with people with fair to poor credit scores, extends personal loans of up to $35,000, with annual percentage rates (APRs) starting from 7.99%.
All initial requests for quotes only require a soft pull inquiry, which means that your credit score will not be affected. Upgrade will go for a hard pull only when you sign the final loan papers for processing.
The platform also provides a quick turnaround time of 2 to 5 business days for loan approvals and disbursals.
A user named Luisa Mineo said: "If you need quick money then Upgrade may be for you. This is the second loan that I have gotten from them, and I am very happy. It is very easy to apply – I got my loan within 24 hours."
Upgrade currently enjoys a high 4.7 rating on Trustpilot, with 84% raving about their fast yet excellent services.
Securing a personal loan can be your way out of your financial sinkhole – just make sure that you hold up your end of the bargain, whether as the principal borrower or the co-signer. After all, you know what they say – tough times don't last but tough people do.
We may earn a commission from links on this page, but we only recommend products we back. Newsweek AMPLIFY participates in various affiliate marketing programs, which means we may get paid commissions on editorially chosen products purchased through our links to retailer sites.